The Leadership Resources showcases good & useful links or resources (books, authors, blogs, podcasts and tools) for our readers. These links will help you get the advice and directions given by successful leaders and how they become from good to great.
Notes to readers: If you want to refer a good resource or feature your book, blog, podcast or tool here – please write back to us at chiefmag2017@gmail.com or at chief@chief-mag.com .
Books
The book is a souce of an essential insight for you to learn the strategies to achieve success with good leadership traits. The book is intended for fresh generation of entrepreneurs and potentials leaders to apply the strategies towards excellence.
The Art of War by Sun Tzu (5th century B.C.)
Tactics to motivate your team and leveraging the tactical advantage to win the battle of wits. Although the book narrates over a battle situation, it provides valuable advice which can be applied in business, sports and life. Apply these rules to conquer and become a good leader. As the author quotes "Supreme excellence consists of breaking the enemy's resistance without fighting."
The book illustrates the power and necessity of leadership in a complex and economically elusive world. The book matches the business tactics explaining the importance of emotional intelligent leadership. The ideas in it are now accepted and routinely followed in universities, business & medical schools. Also applied in training programs & by professional coaches.
Drive by Daniel Pink (2009)
The book stresses on the intrinsic factors towards human motivation, arguing against the old models of motivation driven by fear or punishment, reward or money. How intrinsic factors like autonomy, mastery and purpose drives people to become a successful leader.
John Maxwell shows the ways of how you develop vision, value, influence and motivation. These traits are needed to become successful and good leaders. The book explains the difference between a successful manager and a leader through a simple difference of making people work and inspiring to work. Read and engage with the book to succeed as a leader.
As the coach John says in his own words "Team spirit, loyalty, enthusiasm, determination. . . . Acquire and keep these traits and success should follow." The book focuses on John Wooden's 12 Lessons in Leadership and the Pyramid of Success. The book explains the mental, emotional and physical qualities to build a winning organization.
Blogs
Abhijit Bhaduri
Author of "Don't Hire The Best", Abhijit Bhaduri in one go is an Indian Author, management consultant and columnist. He writes on leadership with amazing case studies. He also works as Chief Learning Officer for Wipro Group.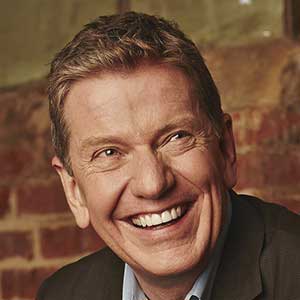 Michael Hyatt
Michael S Hyatt is a popular leadership and personal productivity coach, author, blogger, speaker and a virtual mentor. Michael helps people getting clarity and confident in their professional and personal life. He teaches them to reach their potential, by influencing people and being more productive.